Program starts every Monday while spots are available.
What are the fees for the program?
The 21-Day program is priced at $200, but you can register today for ONLY $19, then 3 weekly payments of $19 once you start the program.
But hurry, this is only available to the first 8 who register and our last class sold out in just 6 days.
What are your training hours?
The sessions are only 30 minutes.
MONDAY – 7:15am & 10:00am
WEDNESDAY – 7:15am & 10:00am
FRIDAY – 7:15am & 10:00am
Where is FERN CREEK FIT BODY FOREVER?
Fit Body Forever is located in Fern Creek Fit Body Boot Camp –
6764 Bardstown Road Louisville, KY 40291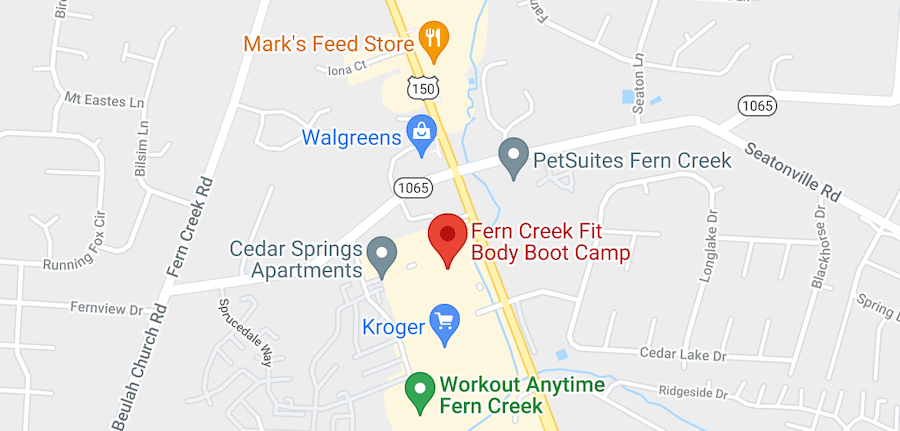 The program is specifically designed for the older adult population in their 50's, 60's and 70's that is looking to greater health and energy, better physical function, and to stay fit and active for years and years to come.
I haven't exercised in a long time. Can I still participate?
Yes, you certainly can.
The number of participants per sessions is very limited to ensure our personal trainers can give you the personal attention you need to achieve great results with the program.