effective 30-minute workouts that are PROVEN to melt your unwanted fat!
You will feel ENERGIZED, look AMAZING, and have CONFIDENCE like never before.
Join our current promotion
CLAIM YOUR FREE WEEK PASS!
Check out a few of our AMAZING Transformations!
DON'T JUST TAKE IT FROM US

Reese Speed
This place has gave me a time to get all my stress out and be in control over something. I am very happy with the staff and training tactics. I love it!

Ellen White
I have been a member for over a year. After failing spectacularly at other gyms or home programs, I really feel this is the place for me. The coaches are knowledgeable and they actually care about each member. The workouts are fun, and it's only 30 minutes of my day. They offer classes all throughout the day to fit any lifestyle.

Linda Ladegast
Excellent coaches who encourage you to be the best you can be no matter what level you're at. It really is like family there, everyone cheers you on.

Wallis Malone-Owens
I love Fern Creek Fit Body! The facility, variety of workouts, support, and coaches are amazing! At the end of each workout everyone shouts family on the count of 3. I thought this was so corny after my first workout, but a family cheers for you, holds you accountable, and wants you to achieve your goals. This is exactly what you will find at Fit Body.

SaraRose Hornung Davidson
Love this workout it's amazing! Very motivational, 30 min workouts that are intense and lots of different times to go! Plus the coaches are wonderful!

Curt White
Fern Creek Fit Body is more than a place to workout. It is a place that encourages you to be the best version of yourself. The trainers are so good about keeping you accountable and it is because they care about you. The great physical results are only a small piece of why Fit Body is so great.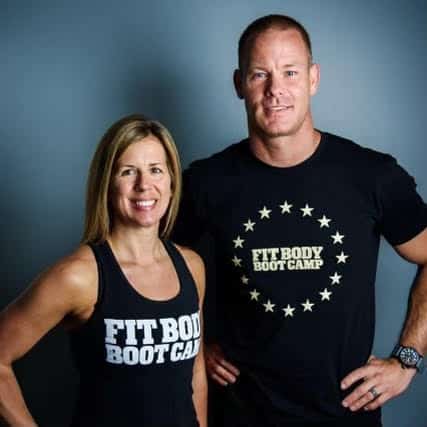 Time is precious, so we've created a method designed to maximize your time in the gym. We use a combination of High Intensity Interval Training (HIIT) and Active Rest Training to create a fast-paced workout that blows away any traditional method.
You'll be in and out of the gym in less than an hour, feeling energized and empowered.Our fitness boot camp's group format assures that you'll get expert coaching and knowledge at a fraction of the cost of one-on-one personal training. All sessions are conducted by our certified personal trainers, who lead the exercises and keep an eye on your form.
Our friendly, supportive trainers always maintain a positive atmosphere. They'll modify the workouts to match your fitness level and will help you with goal setting and accountability assistance.You'll supplement our amazing workouts with one-on-one nutrition coaching, which will help you build healthy habits outside of the gym.
Join our current promotion
CLAIM YOUR FREE WEEK PASS!
6764 Bardstown Road
Louisville, KY 40291
Mon: 5:00AM–7PM
Tue: 5:00AM–7PM
Wed: 5:00AM–7PM
Thu: 5:00AM–7PM
Fri: 5:00AM–5:30PM
Sat: 7–10AM
Sun: Closed